Description
SEA-DOG LINE Brd Nv Dockline(302112035Nv) – DB-1/2X35-NV.
Double Braided Nylon Dock Lines
100% premium double braided nylon
Professionally spliced soft eye at one end
Yacht whipped at the bitter end and splice point
Available in a wide range of colors and sizes
Comes in an attractive, reusable clamshell package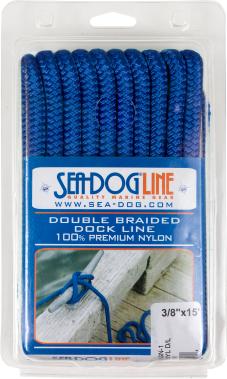 This is a special order item. Most special order items are shipped within 72 hours of ordering, however, some items are not in stock. We will let you know if the item is not available. Alternatively, you may call us at 1-866-473-0420.